Upcoming Meetings:
HERE ARE details of our March 2 Meeting...It is named "Operation Home Ties". A mission by home town portrait artist, Gina Johnson. All of our fallen servicemen and women with ties to Massachusetts will be remembered by sharing their images on a Traveling Tribute Wall called "Faces of Remembrance". This will touch your heart!
Our meeting is on Thursday, March 2 at the Human Service Center, 61 Center Street (next to Grandview Farm). Doors open at 6:30 and the program begins at 7 p.m. We are on the first floor and handicap accessible. All are welcome...there is no charge.
​

HELPIS...FOUNDED BY THIS VERY SPECIAL PERSON NAMED JOYCE DELIYIANNIS
​Joyce amazed us all at our September Historical Meeting. It is amazing and awesome how one person can communicate kindness to one another.
---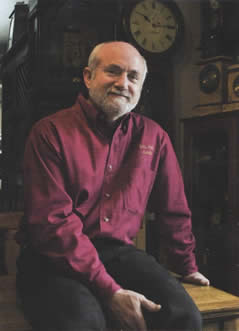 THE SOUND OF A TICKING CLOCK AS TIME GOES BY!


​Bob Frishman was a very popular speaker at our last meeting. Bob Frishman has restored, repaired and sold antique clocks for more than 33 years. In 1992 he founded Bell-Time Clocks. Bob has restored clocks for Brown University, Andover Historical Society, Museum on National Heritage, Phillips Academy, and Gibson House Museum.

​Bob has repaired more than 7,000 clocks, sold more than 1,400, and has never been without clocks awaiting his attention.

​The Bell-Time Clocks office is on 53 Poor Street, Andover, MA 01810
bell-time@comcast.net www.bell-time.com
Bob is available to do an appraisal for you.
​
---


​ 4th of july 2016 parade awards to Garden Club, MamaBear and Pumpkin Patch.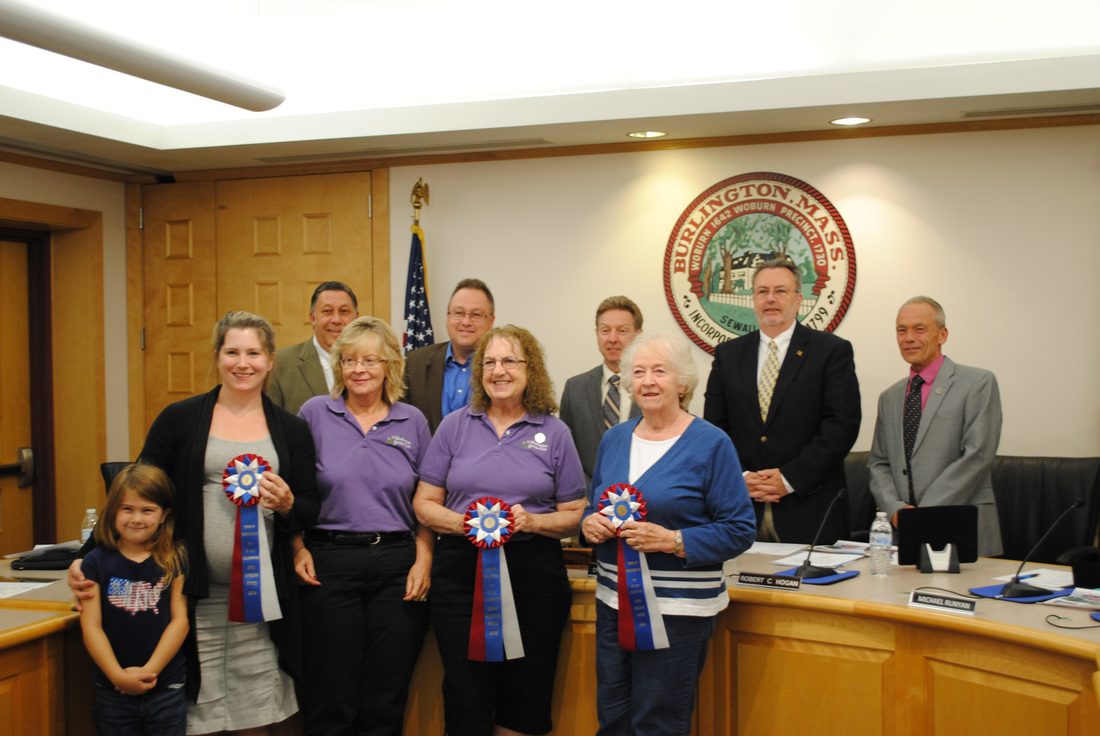 ---
| | |
| --- | --- |
| David Kaiser...a historian..."How did we get where we are" | Gravestone Girls...they explored our Burlington cemeteries. |
---
Photos from our events and meetings:
2016 MEETING SCHEDULE
Everyone Welcome

/ Below is our meeting/lecture series calendar. All meetings are held on the first Thursday of the month.

The Burlington Historical Society is proudly celebrating our 52nd year.

From 1964 to 2016, dedicated people have joined together to do our best to preserve and celebrate Burlington, Massachusetts' history.

Efforts to save the Old Havenville School (now known as the West School) from demolition was the catalyst to preserve a bit of Burlington's history. Our history must be continually preserved for the benefit and use of present and future generations of the residents of Burlington.






OUR 2016/ 2017 SCHEDULE

March 2- Local Historian and Author, Robert Costa, will discuss his new book, "Burlington Through Time". Our town has a rich history that dates to 1642.



Apri1 7 - The Gravestone Girls. Lecture on the art, history and symbolism of gravestones. The program is tailored to our town. Their work aims to entertain and educate on the historical perspective of old cemeteries.



May 7 - David Kaiser is a respected historian whose published works have covered a wide range of topics, from European Warfare to American League Baseball. He has a PhD in History from Harvard.



June 5 - Pot Luck dinner for all members. We will welcome in summer and be back in the fall.

July – Aug – Vacation Break

September 1 - HELPIS ... Burlington originated charity which continues to support Burlington and surrounding communities. JOYCE DELIYIANNIS is the founder and champion of a greatly needed aid to people, and a new concept in giving back!



October 6 - Friends of the Burlington Forest and Mary Cummings
Park Committee will bring us up to date on all the
improvements and family-friendly events that are in the
works. NOTE...AT JAN 2017 TOWN MEETING, THIS
​ FOREST WILL BE REGISTERED AS "OPEN LAND" ...
​

​November 3 - Bob Frishman has repaired, restored and sold antique
clocks for more than 33 years. In 1992 he founded
Bell-Time Clocks. Bob graduated George Washington
University in 1973. He worked in U.S House of
​ Representatives and in his family business. But it was
​ antique timekeepers that took Bob to a new level of
​ passion. Bob Frishman has repaired more than 7,000
clocks. YOU ARE WELCOME TO BRING YOUR CLOCKS
​ TO OUR MEETING FOR A FREE APPRAISAL.

​March 2- 2017 - Gina Johnson, a local portrait artist, will honor the
memories of our fallen servicemen and women. Gina does
​ a detailed pencil Memory Portrait, presenting the original
​ portrait to their family and sharing the images on a
​ Traveling Portrait Wall called "Faces of Remembrance" as
​ a grateful reminder that we remain land of the free because
​ of our brave.

​April 6- 2017 - Jane Blair of ART MATTERS will bring us back to a
​ special time in our nation's history of "The Great American
​ West".

​May 4 - 2017- Anne Barrett, a history columnist, will speak on
​ HOLLYWOOD: WILD WEST TO MOVIE MECCA
​ See how Hollywood evolved!







.























---

Committee Members

---

Early American Pottery

Rick Hamelin has been potting since 1976 and became committed to learning about the historical redware potters after learning of the Colonial and Early American industries that existed in his native Central Massachusetts. "A colonial potter from a small town" will give his presentation in Burlington on October 1 at the Human Services Center.for the Historical Society members and guests.



Here is a picture displaying the artwork performed by Pied Potter Hamelin.


---

---

---

All meetings held at:
Human Services Center
61 Center Street
Burlington
Doors open at 6:30
Program starts at 7 p.m.
New members and guests are always welcome.
Please join us!

---

March 2015 Presentation - Dan Leclerc, Career Educator. Dan gave a wonderful presentation of "The Human Face of the Great War".

---

---

Tewksbury Museum

---

Native American History

Earl Burley, Mary Nohelty and Earl's sister on May 7, 2015 (above). A native American history which fascinated all in attendance. We will be sure to invite these guests back for an encore presentation. Below are Jay Winter Night Wolf, who has his own radio show and Morgan James Peters, I, a teacher at UMass Dartmouth.

---